Morro Bay Large Group Kayak Tours
We love taking out large groups on kayak tours on Morro Bay! We have worked with many adult and youth groups in the past including business groups, school groups, church groups, Boy Scout groups and Girl Scout groups. Our guides are all naturalists and used to providing interpretive insights in an age appropriate manner.
Minimum group size for the group discount is 10 people. Our typical maximum group size is 32 people. If you have a larger group that that, we can explore splitting the group and doing tours at different times. We have a client to guide ration of 8:1 and usually split larger groups into smaller groups of 8-16 on the water. Most large group tours will have 2-5 guides assigned, depending on size. Groups usually go out primarily in tandems, but a few singles are typically available as well. For youth groups, Most or all of the kids should be at least 11 years old, unless there are adults in the group that can paddle with the younger kids. Group rates seen below are flat rates for each person in the group regardless of age.
Pricing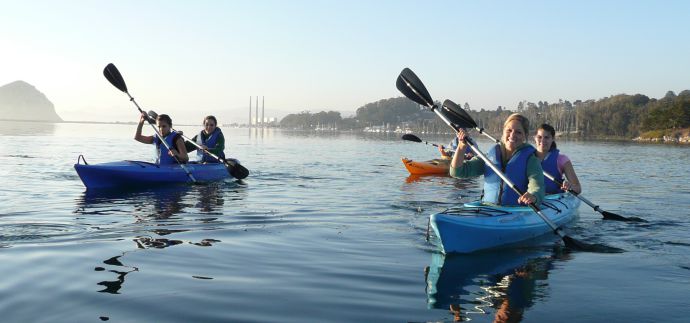 PLEASE CALL DIRECT AT 805.528.1080 OR EMAIL US FOR LARGE GROUP INQUIRIES!