Morro Bay Large Youth Group Tours
We love taking out large youth groups and their chaperones on kayak tours on Morro Bay! Our kayak tours are sure fire winners for youth groups. We have taken out many Boy Scout and Girl Scout troops as well as numerous middle school and high school groups over the years. Our guides are all naturalists and used to working with kids. Plus, exploring the isolated dunes on the far side of the bay are a big hit.
We offer a GROUP DISCOUNT RATE OF $56 PER PERSON for large youth groups doing our Kayaking: Morro Bay Half Day Classic itinerary. This is by far the most popular tour for youth groups. The rate is a flat rate for any participant (youth or adult chaperone). Most or all of the kids should be at least 11 years old.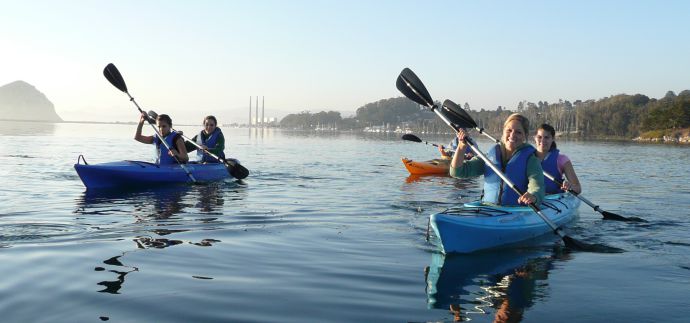 Please don't hesitate to contact us for more details or to check availability.